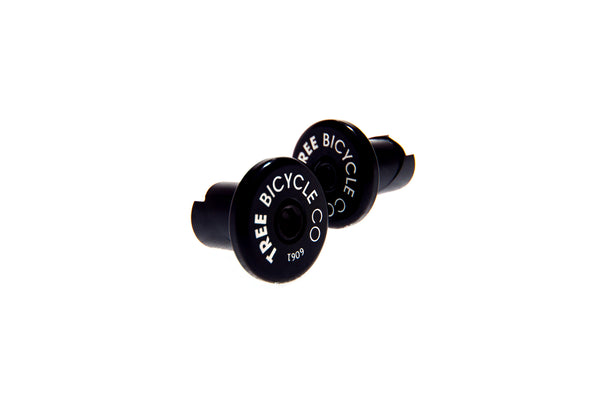 Designed to offer a long lasting alternative to disposable plastic barends.
SPECS
- 6061 T6 Aluminum
- Uses quill wedge mechanism to securely fasten to your bars
- 20 x 1.5mm thread into handlebar
- 6mm Allen wrench hole
- Head diameter is the same diameter as the grip
SIZE
- One Size fits All Except S&M Perfect 10's, Elevenz, and Fubars or Any Bar with .083" Thick Wall Tubing.
WEIGHT
- 2.1oz/ 76g
INFO
They're built with no sharp edges to keep impacts to your hands to a minimum.
Quill wedge mechanism makes for safe barends that stay put.
The heads of the barends are machined the same as the Tree headset cap so both bolts match.
The outside diameter of the barends match the grips diameter, this reduces the amount of dirt that can get under the grips if you cut off the bump on the end of the grip.
The barend uses a common 6mm Allen key tool.