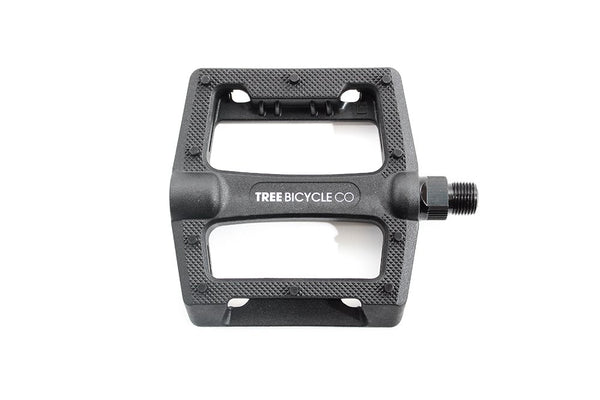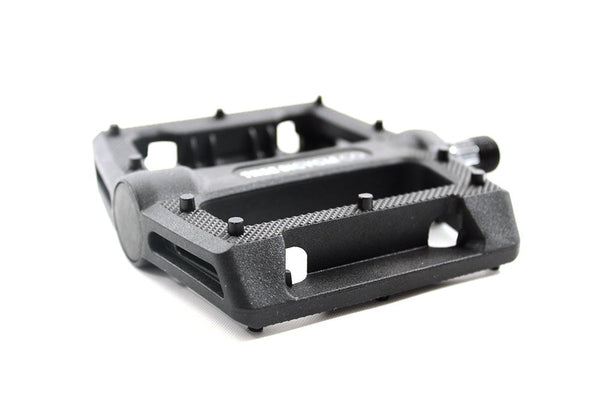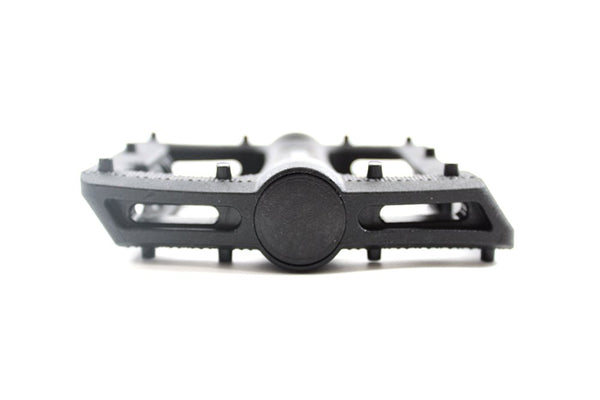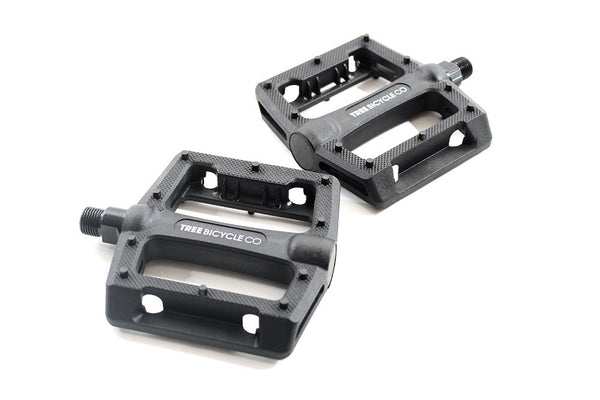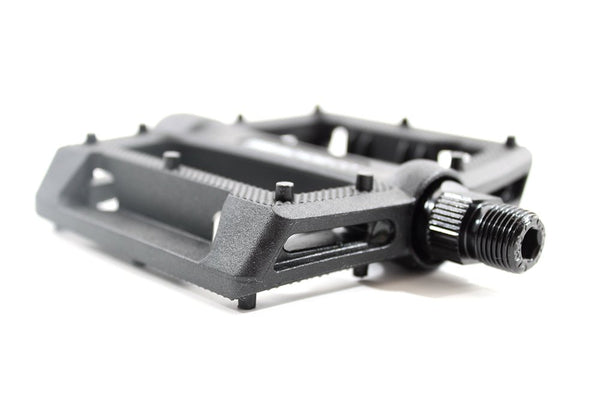 Designed to be slim, grippy, and incredibly affordable.
SPECS
- Ultra thin profile
- Grippy micro-knurled body
- Made of a durable nylon/fiberglass blend
- Lightweight body
- Solid heattreated CROMO spindle
- 10 molded pins
SIZES
- Nylon/fiberglass blend body, loose-ball bearing, 9/16″ spindle
COLORS
- Black
WEIGHT
- 12.8oz/358g
INFO
Ultra thin 17mm thick pedal body prevents rolling a pedal when putting your feet back on during tricks. Also creates a lower center of gravity on the bike for more control.
The made of a durable nylon/fiberglass blend body that has a grippy micro-knurled body with 10 molded built in pins.
Perfect large platform grips the sole of your shoe better and adds comfort.