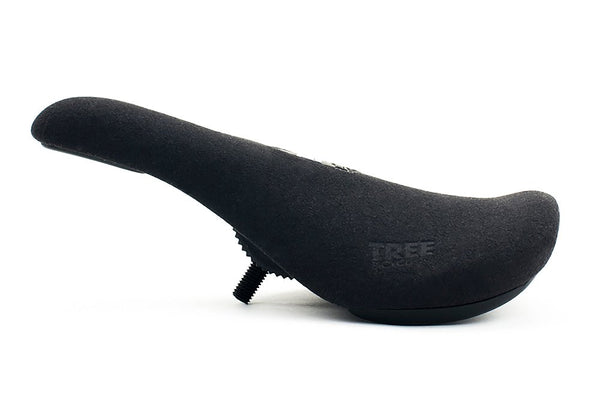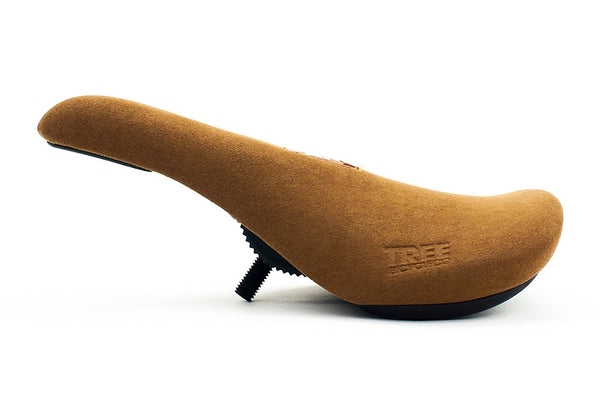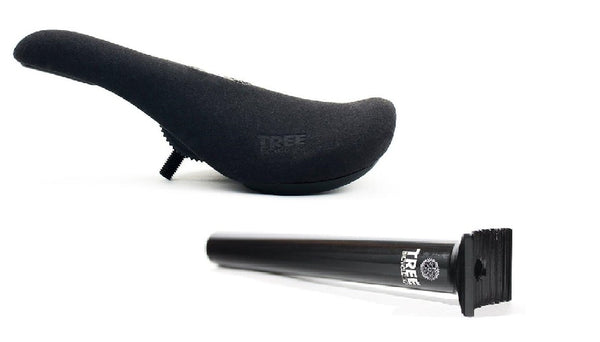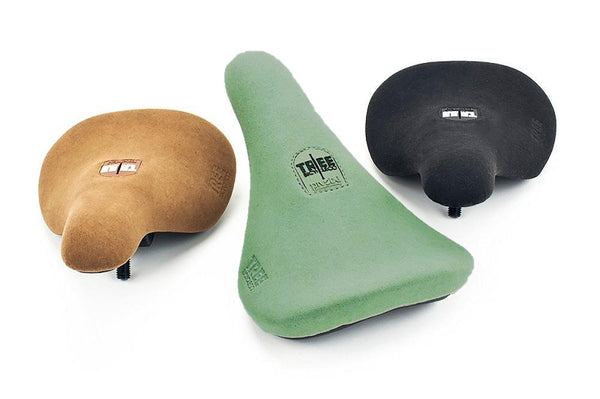 VIDEO OF ME SHOWING THE DESIGN PROCESS OF THE ERGO SEAT
WHY MAKE THIS PART?
I was never really satisfied with the comfort of pivotal seats that are available. So I decided to design my own.
I think the rise in fat seat popularity is partly because people wanted a more comfortable seat. So the logic is just make the foam thicker. But just putting more foam on a seat doesn't make it feel better if it's the wrong shape.

SPECS
- Micro Fiber Kevlar Cover
- Utilizes Patented Pivotal Technology
- Hollow 6mm Allen Bolt
- Ergonomically designed
COLORS
- Black, Brown, Green
WEIGHT
- 9.7oz/272g
INFO
The micro fiber Kevlar cover is a really grippy seat material that helps in holding the seat between your legs during barspins.
The Ergo seat has custom designed foam to be the perfect shape. It is ergonomically contoured to be as comfortable as possible. We're really satisfied with the Ergo seat, It's Sam's dream seat!
TREE SEAT POST
Select option to buy the Tree 200mm long Black Seat post together with the seat and save 25%!
Tree Seat Post