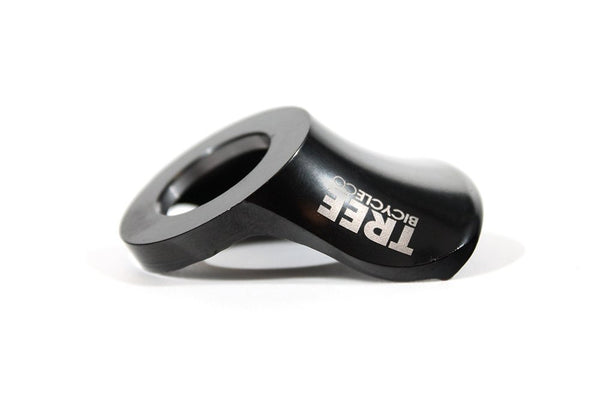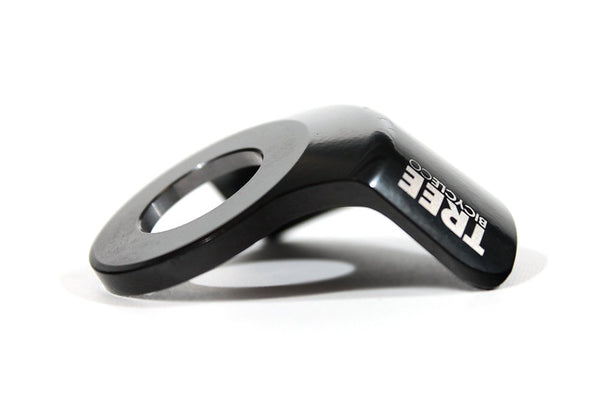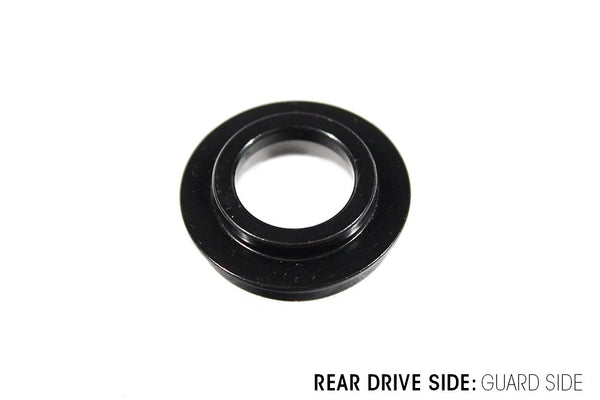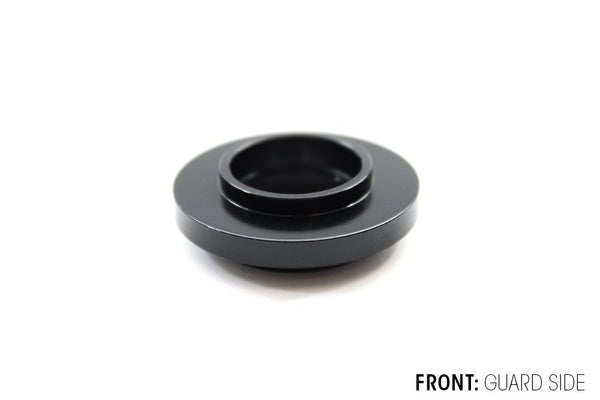 Designed to simply protect your hub and spokes and create a Modular Design were the guard is universal to all hubs available on the market today.
SPECS
- 4140 Chromoly CNC machined and heat treated.
- Available for Front, Rear, and Drive Side Rear.
- Modular Design comes with a universal insert to fit all hubs.
- Brand specific inserts sold separately replace your axle cone so that it does not spread your dropouts.
SIZES
- Universal
- Tree specific Hub Guard Insert sold separately. Designed to replace the cones on Tree Straight Pull Hubs to eliminate dropout spreading when using our MODULAR HUB GUARDS.
COLORS
- Black
WEIGHT
- Front Guard: 1.6oz/43g
- Rear Guard: 1.9oz/53g
- Cog Guard: 2.5oz/70g
INFO
The guards are made of 4140 Chromoly CNC machined and heat treated to be strong and grind fast.
The modular design uses replaceable inserts that can be used to make the hub either a universal fit where it can be assembled on top of the current axle cone of your hub. Or it can be used with our brand specific insert that replaces the stock axle cone and does not spread out your dropouts.
It replaceable and protects the spokes on a hub from damage during grinding.