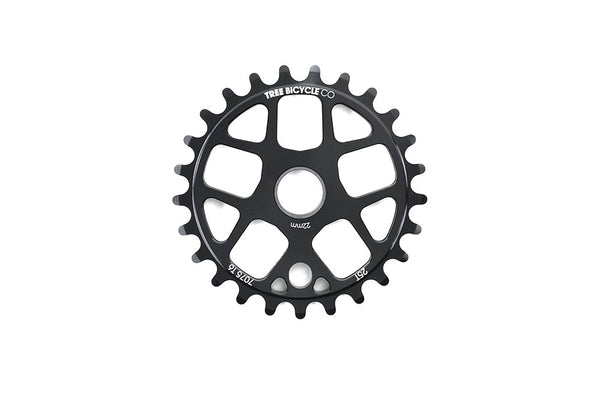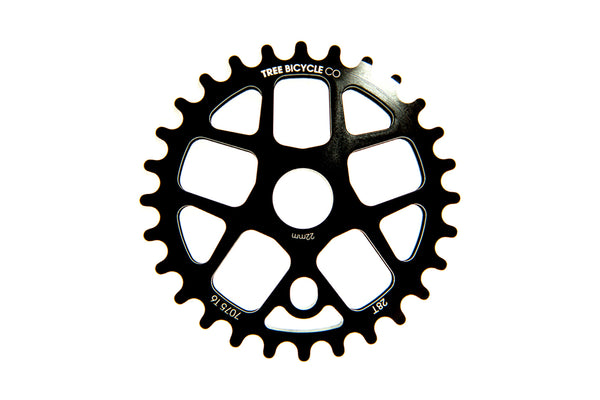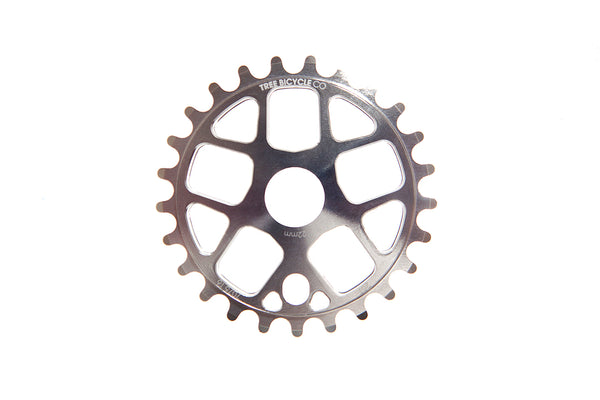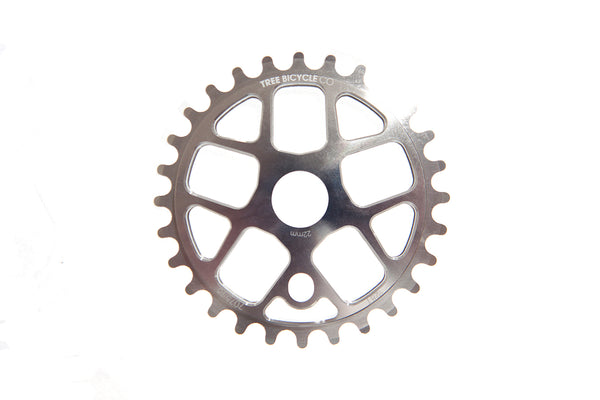 Designed as an extra light weight sprocket that can take one hell of a beating.
SPECS
- 5/16" thick 7075 T6 CNC machined aluminum
- 22mm hole w/ steel adapter for 3/4"(19mm) spindles
- 1/8" wide teeth
- Anti-loosen bolt drive hole
- Available in Spline Drive
SIZES
- 25T, 28T and 30T
- 22mm centerhole
- Also available with a 15/16" Bore
WEIGHT
- 25t: 2.2oz/62g
- 28t: 2.7oz/76g
- 30t: 3.0oz/84g
INFO
It is made of 5/16" thick 7075 t6 aluminum. The design went through 6 prototypes of finite element computer analysis, real world testing, and laboratory testing. The spokes of this sprocket are tapered and I-beam shaped putting material where it's needed and taking material away where it is not needed. All of this work created the highest strength to weight ratio sprocket out there. Every single detail has been thoroughly thought out. Many all nighters have put into designing this thing!
The teeth have been modeled after the tooth shape used for industrial machinery. In industrial situations this engineered tooth shape keeps machinery running quietly and smoothly at very high RPM's. For BMX it makes it the smoothest running sprocket. Also the teeth are made tall to prevent the chain from derailing.
Anti-loosen bolt drive hole. The crank arm bolt hole is intentionally undersized where it is necessary to almost thread the bolt through the sprocket. As opposed to normal sprockets ours cannot rock back and forth and loosen over time. This prevents the bolt from loosening and falling out during riding.