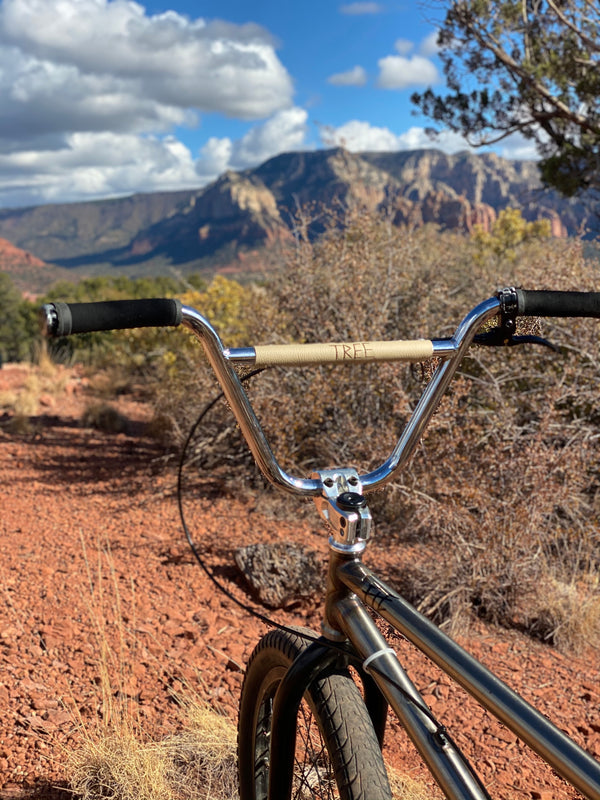 SIZES
8 Inches wide & fits most cross bars. Let us know in your order message if you need to change anything!

COLORS
Black, Brown & Tan
Comes with a brown cord to tie it together.
WHY MAKE THIS PART?
For those who want to be 10% cooler while hanging out on the deck of the bowl or the start of the trails. This product is for those who want to make their bikes have a little more pizzaz than their friends.
HOW IS THIS PART DESIGNED SO THAT IT SOLVES THOSE ISSUES?
This product was hand made by our favorite employee Mason in his home on wheels. Mason's been making this product for years for himself or his friends so we decided to partner up and slap a Tree logo on them!
All leather is recycled from other crafters making it the most responsibly sourced leather cross bar strap on the market