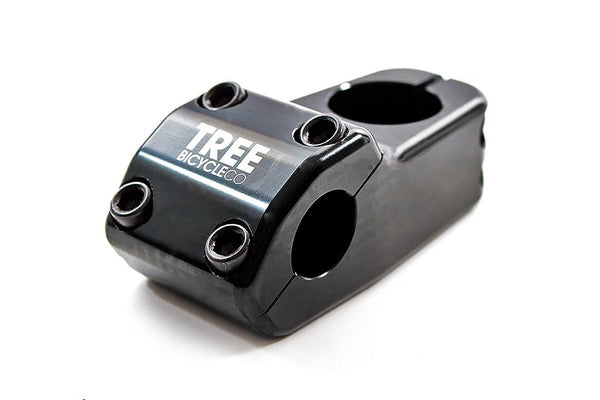 Designed to suite the desires Timmy Theus wanted in a stem.
SPECS
- Made of 6061 T6 CNC machined aluminum
- Smooth and compact design
- Internally machined
- Solid clamp bolts that use a 6mm hex key
SIZE
- Length: 50mm
- Rise: 23mm
- Stack Height: 31mm
WEIGHT
- 10.5oz/295g
INFO
With Timmy's explicit direction on the geometry and look, Sam drew his signature stem.
This stem is an in-between stem that is made for riders who want to have the topload stem but don't need it to be as high as the canopy stem.
Sam designed this stem on 3D software using Finite Element Analysis (FEA) to test the strength before it even goes to prototype.
Instead of machined externally, the stem is internally machined to remove all unnecessary material. This creates a stronger stem.
Material was left in the stem at the most important location for a topload stem. And that is between the handlebar clamp bolts. I've seen too many toploads stems break clean off because too much material was taken away from this area.
All six bolts are heatreated steel with ED black finish and are not hollow for strength.
The stem is smooth and radiused on all sides for a knee friendly and elegant look.