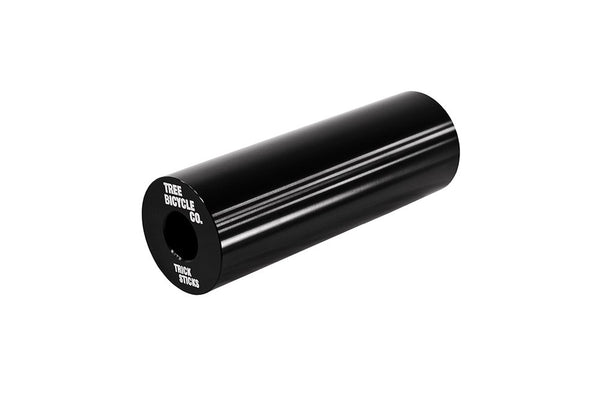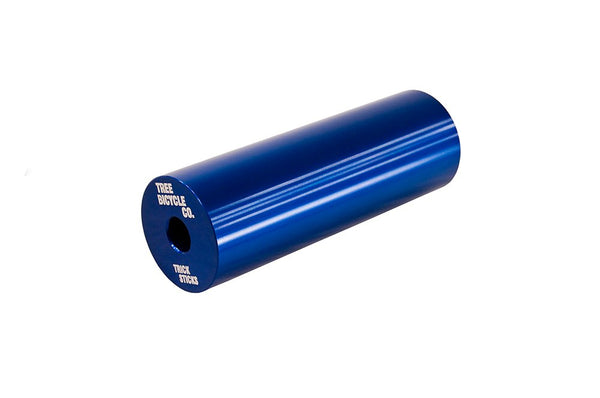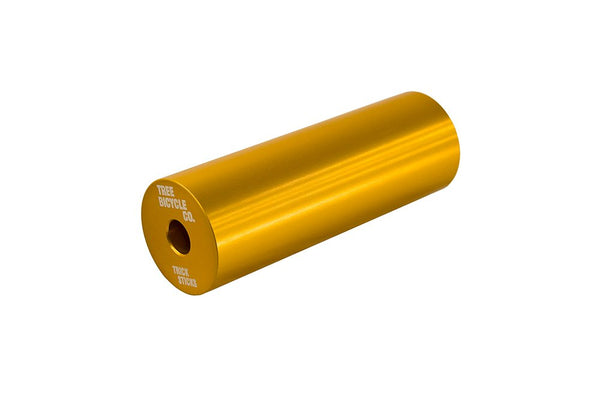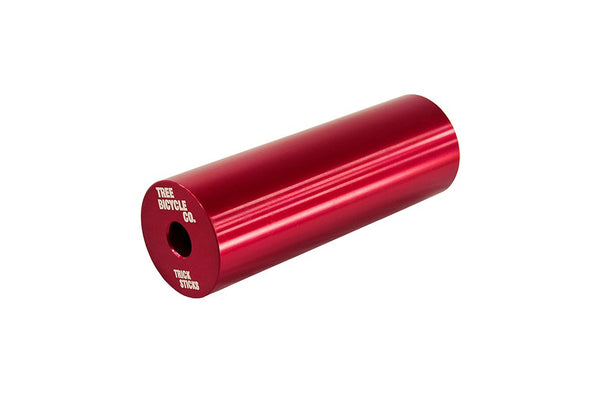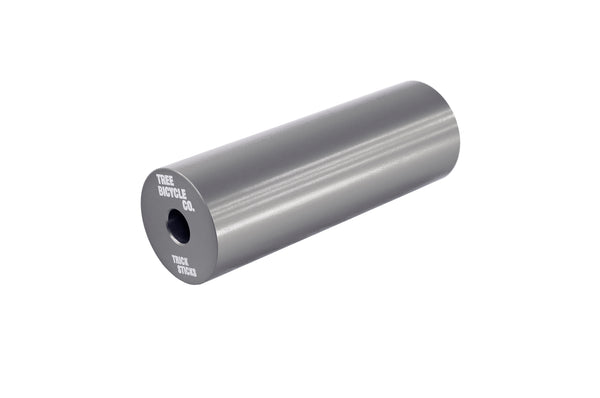 Designed to be the lightest peg available on the market and grind smooth and fast.
SPECS
- Sold individually
- Made of full 7075 t6 CNC machined aluminum
- Made for skatepark or street use
SIZE
- 1.375" dia x 4" long
- Available in 3/8" or 14mm
COLORS
- Black, Blue, Gold, Red, Silver, or Woodgrain
WEIGHT
- 3.4oz/95g each
INFO
When deciding what material to make the lightest peg from, Titanium comes to mind. Although you can make a very light peg from ti they grind really slow and leave a material on the coping that makes each grind slower and slower. We wanted to ride pegs that were light like ti but faster grinding. So that is why we experimented with 7075 T6 aluminum and we found after destructive testing and real world testing that we were able to make the peg that I was envisioning.
They are internally butted with all the thicknesses in the right places to maximize strength to weight.
Trick Stick pegs grind faster than titanium. Just to clear any confusion, aluminum is not inherently a high friction material. Everyone has had their experience of trying to grind on aluminum railing it was very slow, but aluminum railing is made of a very soft corrosion resistant grade. Like all metals, the higher quality grades are harder and have a lower friction coefficient. Skateboard trucks have always been made of aluminum. So you can consider that anything a skater would grind is perfect for Trick Sticks.