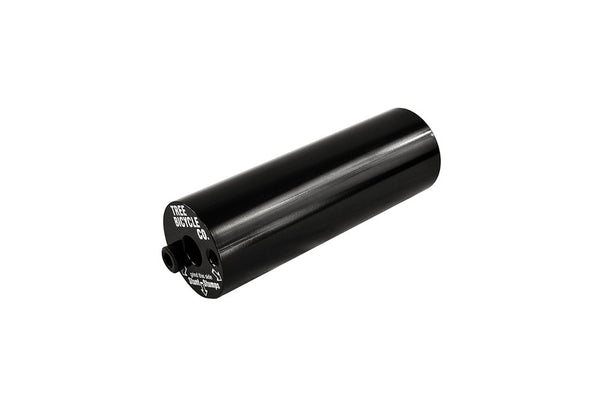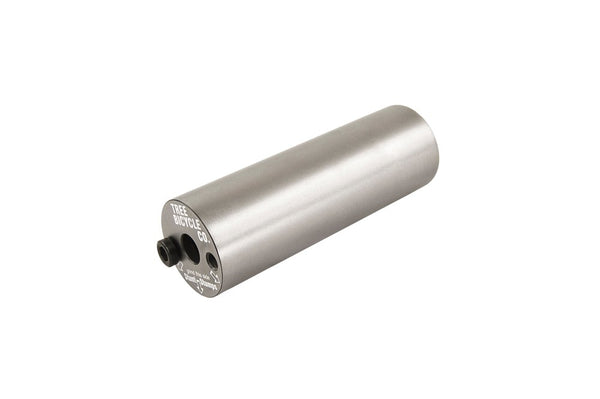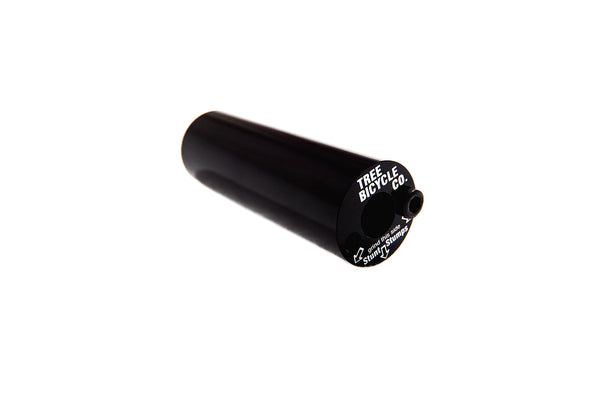 Designed to be the lightest heavy use peg we could make with the ability to be thrashed and abused as much as you can.
SPECS
- Sold individually
- Made of heat treated SCM 415 Steel
- Offset machined design
- For street riding or anything you can dish out
SIZE
- 1.375" dia x 4" long
- Available with 3/8" or 14mm hole
WEIGHT
- 5.4oz/151g each
INFO
The pegs are forged into the basic peg shape. Then they are CNC machined to be internally butted in strategic areas for long wear resistance and lightweight. Then they are chucked up in a lathe off axis to be offset machined. This makes the pegs thicker on one side and thinner on the other.
The pegs come with an antiroll pin keep the peg in place so that only you only grind on the thick side.
By doing all of this we've created a peg that has a grind life that is same as pegs that would be 3.5oz heavier!