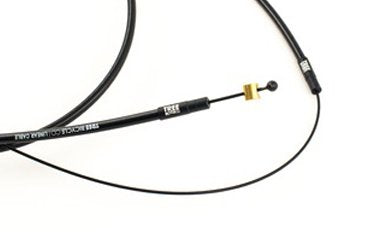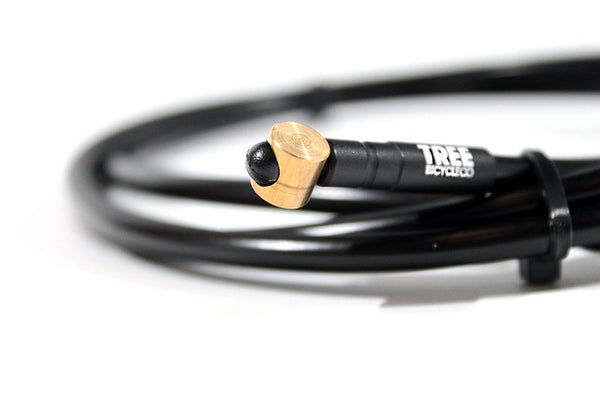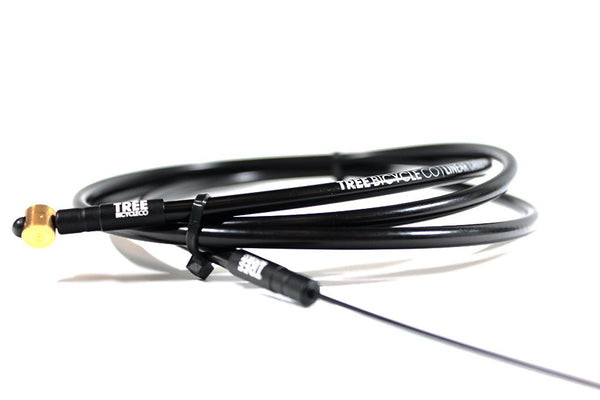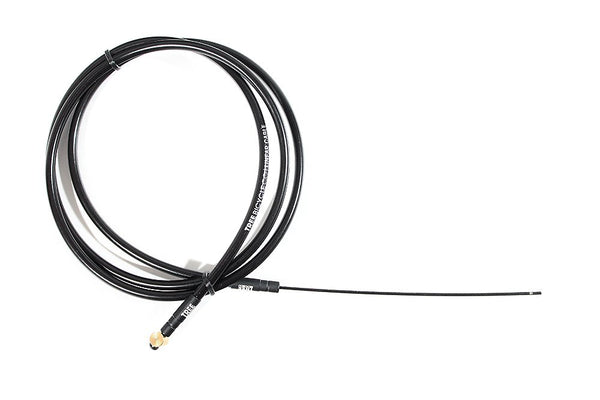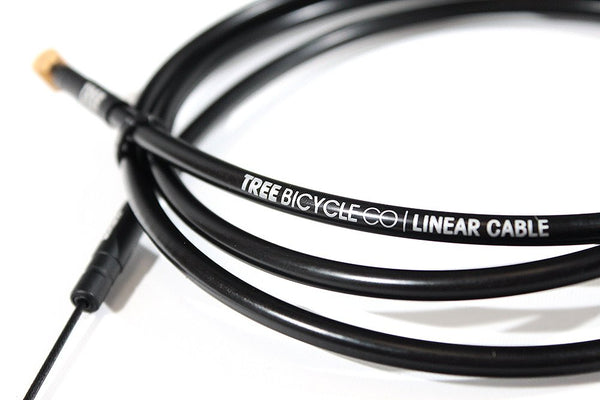 Designed to be the best possible cable you can run.
SPECS
- Brass barrel that prevents wire twist and increases pulling power
- 1.5mm pre-stretched Teflon coated inner wire
- Teflon lined housing with Kevlar fiber wrap
- CNC machined 6061 T6 Aluminum ferrules
- Can also be used as a lower gyro cable
SIZES
- 44" long housing
- 50" long housing

COLORS

- Black
WEIGHT
- 44" long: 2.3oz/ 63g
- 50" long: 2.6oz/ 72g
INFO
We licensed the brass barrel design from Kink bikes instead of just taking their idea.
The separate brass barrel piece prevents wire twist and allows the cable to self-correct which works really well at increasing pulling power due to the stiffer wire.
The cable can be easily converted to a lower gyro cable by removing the barrel.
The aluminum ferrules have a flat bottom for the housing to butt up against which keeps the cable from binding up on the ends. They also have a nylon plastic guide inside so there is no metal on metal rubbing.
The housing consists of steel linear wires with Kevlar fiber wrap that prevents binding when the cable is twisted up. Inside is lined with a Teflon tube built into the housing.
The inner wire of the cable is 1.5mm pre-stretched, die extruded, and Teflon coated for lowest friction possible.